Marks & Spencer
The Marks & Spencers' app provides a premium shopping experience from the palm of your hand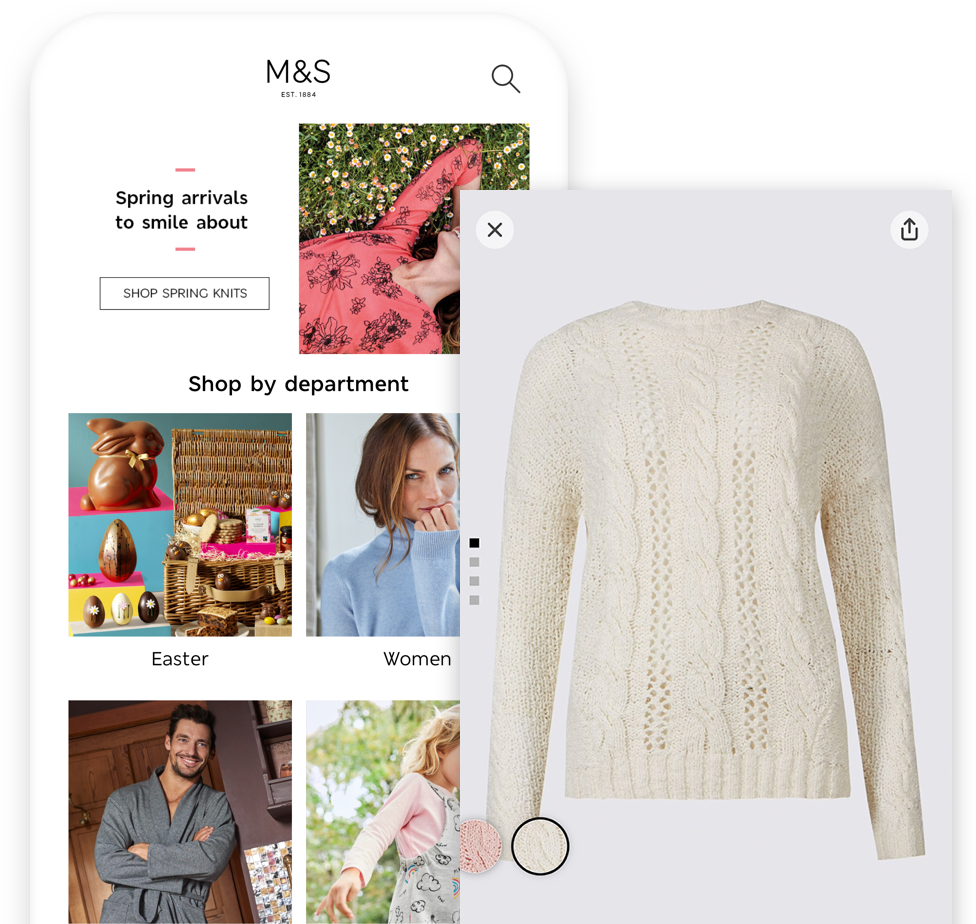 Move to a digital shopping experience that increased the accessibilty for all shoppers.
The M&S app enables shopping from anywhere with an integrated barcode scanner. Shoppers also receive personalised offers based off buyer history whether they're instore or online. Importantly, we designed a shopping experience that didn't alienate an older, loyal demographic of M&S customers. Got any questions about how we can work for you and your business?